*Every Pictures, Quotes and Gifs are not belong to me*
More on my Goodreads account : Click me! My Goodreads account
Synopsis taken from Goodreads :
The last thing Cleopatra Knight expects on her business trip to Tokyo is to fall into bed with her arrogant, irresistibly hot boss, Dante Damaso. It's a mistake—a steamy, mind-blowingly satisfying mistake. But a few nights of passion with the superwealthy bad boy prove to have long-term effects when Cleo's world is unexpectedly turned upside down.
Dante has cultivated an enviable, jet-setting lifestyle: beautiful women, exotic destinations, and luxury without limits. He's not looking to be domesticated, and certainly not by his assistant—even though he can't get her out of his mind. Still, he knows he has both the responsibility and the financial means to help Cleo.
Though Cleo has no interest in Dante's money, her lack of prospects gives her little choice but to accept his help. But living under the same roof, Dante discovers he wants more, and if Cleo lets down her guard, she just might find what her heart's wanted all along.
-End of synopsis-
5 STARS!
HEA? You can click this link if you want to know if its HEA or not -> A Ruthless Proposition by Natasha Anders
AFTER READING RUTHLESS PROPOSITION
PS : Guys suggest me any books that has the same genre as this one
I CRIED GUYS I CRIED
This is my first book by Natasha Anders, I gotta say I LOVE YOU! Its hard to find books make you feel alive, from the bottom of your heart you know this book is IT. I was mesmerized just by reading the synopsis. When I read it, my high expectation never ceased *Godbless*
Angst? Medium to high
Ending? God bless Natasha Anders
Page turner? Holy yes
Goodreads rating I give for this book : 5 stars
Keywords from the synopsis
Arrogant, irresistibly hot boss
Superwealthy bad boy

How can you guys not like that? Maybe its not your cup of tea, but it sure is my cup of tea
I read this book back in March. My apologies, I forgot some of the storyline. But please do not hesitate to read this book. Despite me reading this book in March and now it is already May, I can still feel the happiness. This book is attached to my soul. Without a doubt I will re-read this book again in the future (Once finished reading all my tbr)
Guys did I tell you how much I love this book? Yeah I did, but it is not a crime to say it again. I LOVE THIS BOOK!
Here, we have the asshole boss yet so hot, so sexy. It makes you feel like "God, I hate this man so much but why must he be so hot??? The world is unfair". We have the assitant, a junior employee who is a beautiful woman. But he can't sleep with her because she is his bestfriend's little sister.
God, I love book that gives you a vivid imagination, all the descriptions oh god very detailed. And I love it, because it is easier to imagine and to picture how the characters look like. Thumbs up!
Dante Damaso
"Dante Damaso was all gorgeous golden skin, topped with black-as-night wavy hair."
"His honey-brown eyes were framed by lush, long lashes that curled slightly at the ends and stern, straight eyebrows. His mouth had a full, curved bottom lip and a thin, perfectly bow-shaped upper lip"
In short, he is a shitty boss but hey guys, just cause he is a shitty boss does not mean he a shitty lover 😉
PS: He is ridiculously hot and can be sweet at times (God no kiddddding!!) #GivemereallifeDanteDamaso
Cleo Knight
She is called as "Juicy lips" by her schoolmates during her primary year. Cleo, women these days pay huge amount of money to have thick lips like Kylie Jenner. Honey, you are blessed with that juicy lips of yours. She has big green eyes and people tend to compare her with a baby doll. I like Cleo so much, She is too adorable! Cleo your female heroine, who is shy, loves to dance (sadly she can no longer dance, because she got into an accident that disabled her from dancing again)
Storyline
Cleo worked as a temporary secretary for Dante Damaso. She has been working under Damaso Inc for 4 months. But my my my, Dante underestimated her. Why? Because of one silly mistake, I believe it was a typo. She was supposed to send an email for I forgot who. Since then, Dante instructed her to send every emails to him before sending it to their clients. Just once! But he acted like she created a war in the company. Dante, who is the boss, works his ass off. He is determined and driven. Once upon a time, he needs to make a trip to Japan (If I wasn't mistaken, Dante wanted to build a new hotel in Japan) and of course he has to bring his assistant along, Cleo Knight. Hello people, he can't sleep with her because Cleo is his bestfriend's little sister. So RED LIGHT! FALLBACK!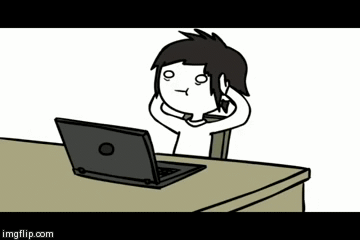 Does he care??? With all the tensions and stress from his work, he needs to cool off, right?
My oh my, they did it. They slept together. One night leading to another. From no feelings to yes feelings.
Of course we have the plot twists! CLIMAX! Dileeeemmmma! Ache!
What I savor about this book is that it made you think "How is it gonna be?" Filled with unanswered questions, made you think, got you anxious (Yes I had zoo in my tummy), made you cry (I cried cause its so emotional, I love Chloe)
You can check my other reviews here
littlebookbosomed bookreview

Happy reading guys! 🙂