Major keywords for Dirty = Struggles and dreams
Page turner? So-so
Goodreads rating I give for this book : 3.5-3.75 stars
HEA? You can click this link if you want to know if its HEA or not -> Dirty by Kylie Scott
At the very beginning 'cheated' was already stated on Lydia's wedding day.
"Lydia Green doesn't know whether to burn down the church or sit and cry in a corner. Discovering the love of your life is having an affair on your wedding day is bad enough. Finding out it's with his best man is another thing all together" -From the blurb
You read that right, the husband to be and his best man. Lydia was humiliated and pain. Who wouldn't? You thought the man you gonna marry loves you as much as you love him. He constantly checks up on you, asking if you are okay, bringing you out to dates. Then suddenly on your wedding day, you found out he was just using you to cover up his real sexuality.
Their relationship development
Their first encounter
"The last thing Vaughan Hewson expects to find when he returns to his childhood home is a broken hearted bride in his shower" – From the blurb
"Shit" The man was very tall, very naked, and very surprised. He stumbled back a step, a hand clutching at the bench behind him, eyes furious and wide. "What the hell?"
Good question.
I opened my mouth, closed it. Language skills had apparently abandoned me. In total silence, the man and I stared at each other.
Even with no clothing to take cues from, the dude was clearly the epitome of cool. He looked about my age, or maybe a little older. He had longish red-blond hair, dark blue eyes set in an angular face, a lean but muscular torso covered in tattoos, and a rather large cock. No that I meant to check him out, it's just kind of hard to ignore a penis and scrotum when they're dangling right in front of your face."
A very vivid description. I laughed out loud when I read this. You can say I was choked by my own saliva (Note that I was drinking water then lying in bed). Anyway, truthfully speaking, Vaughan and Lydia's relationship is moving too fast. I can feel the connection, I can feel the affection, but it was too fast for me. Despite it being fast, on the bright side it was a funny ride; jealousy spotted!
Vaughan Hewston
He is not a player, a womanizer, not the type of man who "fuck and toss away". Nope, ladies cross it out. But instead, he is a nice man, caring, a man who has a big dream and very determined to reach it. He is your nice boy with full of dreams. When he found out there was a bride in his shower, obviously he freaked out (Who wouldn't?) Despite that, he was nice to her. Be her shoulder to cry on. Listening to her, what had happened.
Vaughan is a man alright, and he is a fan of tits. No kidding. He is a tit man.
" Your tits are world-class" he said, hands flat on my back, pressing me harder against him.
He loves being a guitarist, that is his dream. And he is very determined to reach his goals.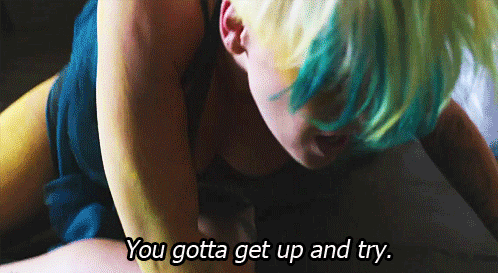 Lydia
She lives in a small town, everybody knows about her recent tragic story "Runway bride". She was humiliated and embarrassed by the Delaneys (Her husband to be)
In short, Lydia is:
– Badass
– Positive
– Strong-willed
– Sarcastic
– Kind
Yes, I'd made a mistake. Shit had definitely happened. But things weren't so bad. Apart from my fine collection of scratches, bruises, and aching muscles, I still had my health.
This whole story strongly emphasis on dreams and struggles. The struggles of wanting to achieve dreams, the struggles of earning money.
Check out her other books sthat I have read:
Lick= My review on Lick
Play= My review on Lick
You can check my other reviews here
littlebookbosomed bookreview

Happy reading guys! 🙂