*Every Pictures and Gifs are not belong to me*
More on my Goodreads account : Click me! My Goodreads account
So okay… I'm just gonna be honest with what I think. Don't let my opinion of this book change your POV of This Man
Rate : 3 stars
Am I satisfied with this book?
Scale : 1 = Nope! Definitely not satisfied
2 = Meh, it was okay
3 = YES! Purely satisfied
My scale for This Man is 1
Honestly speaking?
I have high expectations on this book. I'm pretty sure this book will give me eternal happiness. BUT! You know how it feels when you have high expectations about something and then it was not what you expected??? And you are just there like???
I like certain parts of the book, certain parts got me facepalming. So I'm gonna talk about the pros and cons
Hmmm
Cons
I CANT FEEL IT! I can't make connections with the characters, I tried my best, re-reading the lines. But.I.Failed. I just can't feel it.
I was too eager to read this book, because I have heard so many positive reviews about this book. How wonderful the characters are. The moment I read it, Omg, why why why why
Me before and after reading this book:
Before reading the book
After reading the book
Why the cons??
First
Ava's stupidity is just so amazing. How stupid can you be? Your stupidity is incredible, Ava. Says "no" but does it anyway. Girl, wtf
She never asked or questioned him. Even.
"He's persistently pursuing me in lust, and I've fallen hard for him – really hard. My head feels like it could explode, and I'm not sure if it'll be in pleasure or confusion."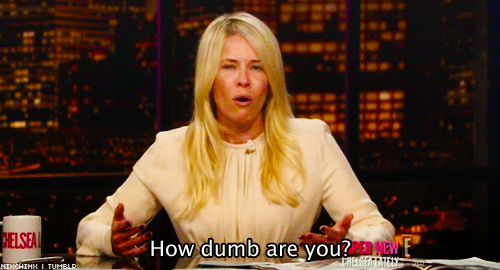 Second
Jesse Ward, I actually like him. His possessiveness and the need to control, I don't mind that. BUT! There is a but. Do you have to solve everything with sex??????
"You'll always need me, Ava. I'm going to make sure of it. Now, let's see if we can fuck some sense into you."
Third
As I said before, I can't feel the characters. I can't connect with all of them, Jesse Ward the most (Yes true I like his personality but I can't connect or feel him). What usually strengthen the connection between the reader and the book is how deeply connected the reader and the characters are. But I got none in this. I can't.
The pros, what I like about the book
This is the reason why I gave this book 3 stars due to the story line. I love the plot. I find it entertaining, brilliant and intriguing. It got me reading because I was too curious and I wanna know what is gonna happen next.
Despite me giving this book 3 stars and can't connect with the characters. I'm giving the second book of This man which is Beneath this man a chance. Honestly, I'm curious with what's gonna happen next, I like the plot already just pfft the characters. I hope the second book is gonna blown my mind in a good way.
The plot of This man saved this book.