*Every Pictures and Gifs are not belong to me*
More on my Goodreads account : Click me! My Goodreads account
2/2/2016
I just bought this book from bookdepository.com
I CANT WAIT TO READ IT!
The blurb!
[image error]
What I'm feeling right now
After reading it
For Abbi Glines!
You never failed to amuse me, you know how to make me smile for days. The sea breeze series then we have Rosemary Beach and now Until Friday Night. I wanna say thank you so much for writing all these amazing books that make my life a better place to live. Whenever I feel sad or down I just grab any of your books and read it. BAM! There we go, completely immersed into your books and totally forgot about this harsh and cruel world. Abbi Glines once again thank you so much and I heard rumor says that you are gonna make a book about Nate and Bliss (Please make it happen! I'm craving for it now) You made my life a better place to live xoxo
Okay so, calm down.
I don't know what to say, Until Friday Night caught me. I'm speechless. Hell this book IS AN ATOMIC BOMB
The characters
Good Lord, my oh my arent they lovely?

Of course West Ashby
He is not your typical jocks, ya hear me? No kiddin. Typical jocks would be " Rude, arrogant, stupid, beats up people, dates only cheerleaders and hangs around other jocks " – Urbandictionary
Hell, West is not like that. I kid you not, he loves his family the most. His first priority is his family. Do you find jocks like that? Nope. He is worthy, worth swoon over. There's a lot to say about him, but I'm drowned by his sweet and kind personality.
Maggie
Okay before people get so confused, she is not a definite "Mute", she is not experiencing any disabilities. She just wanted to be mute, and why is that? She had a rough and bad past that made her decided to be mute more like talk less. But hang on, don't think this book is boring. I can assure you, the fact that she didn't talk much make this book more realistic, she bitch less honestly *LMAO-ing* It makes this book more intense, like "Omg whats going to happen next???"
I wondered how this book will turned out to be, knowing she decided to talk less. I don't have much high expectation because I'm scared it will kill me. My oh my was I wrong, I was drawn into this story.
Brady
Maggie's cousin, he is sorta bipolar in a way to me. He is a very great guy, he is such a sweet-heart seriously. He protects his cousin like his own sister. I kid you not go to page 84-86 one of the best scenes everrr!!!!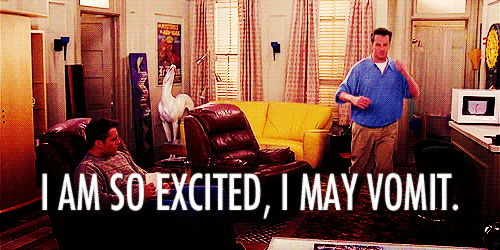 I get to see how guys think here, it starts to make sense here. We women, we need assurance. Even tho actions speak louder than words, we still want to hear it, to assure us. I forgot which page was it I think 164?
Anyway, OH GOD Until Friday Night got me hooked up right away!
The storyline is beautifully written, I didn't expect a book where the leading heroine is a quiet girl could be this amazing. West is lovely, Bradley won my heart as well. The characters here are all wonderful and of course we have the bitches. But man, that make the story even more interesting. I was hooked even more. The bond between West and Maggie is quite simple, it all started with "Trust" and "Communication" these two factors are important in a relationship, aint it? They have it, that makes them perfect together. And both shared the same pain and understanding, again it is what makes the good together.
Overall, I truly enjoyed reading Until Friday Night Pheeww
Ps : I cried to every books that I read, I don't know why. Guess I am that emotional kind of person
The Ending
Wanna know the ending? Go to my Goodreads : Until Friday Night by Abbi Glines