*Every Pictures and Gifs are not belong to me*
More on my Goodreads account : Click me! My Goodreads account
Rate : 5 stars
HEA? You can click this link if you want to know if its HEA or not -> Forever Too Far by Abbi Glines
Before I say anything I want you guys to know that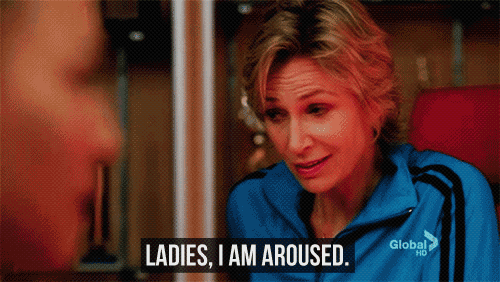 First of this book is the final installment of the "Too far"
: I'd recommend to those who are so in love with Walking Disaster by that I meant those who are so into "WTF!" "AWW" "I'd marry him!" That kind
I was hit by different type of vehicles and natural disasters! I was hit by a bus when I read this book, then I was slapped by a tornado, then burned alive by a volcano. I definitely felt varieties of emotions
Happiness
Sadness
Awwww
NO SHIT!
WTF
At bliss
ABBI GLINES This is for you
Hell this book is One hell of a ride
NO KIDDING!
When I first turned over the very first page I was like
I was definitely into this book! I cannot stop reading it because the tension was so real. It made me felt like I was Blaire myself. It was just so amazing how the story line went so well.
There were times when I felt like screaming my lungs out because come on TENSION WAS SO REAL! Like "UGH!" "ARGH!" "WHY YOU DO THIS?!"
The characters were WOW! I truly loved Dean Finlay! He was WOW! His character was WOW! I have no idea on how to describe but Dean Finlay pheeew pure WOW!
As for the rest, it was nice to have one character "Bitchy-selfish-pureasshat" it made the story even hotter, yes I'm talking about Nan. Thanks to her the story HOT HOT HOT(view spoiler) . Due to different characters with different personalities. We had the douchebag, the loyal, shy one, pure asshat, bitchy, sweet, brave, strong, selfish. All these elements made the story
Honestly I have no idea what to say because FEELS
The ending
Wanna know the ending? Go to my Goodreads : Forever too far by Abbi Glines